The voltage regulator in just about all cases will be an 'on to limit' opto-isolator. This one is driven by a TL431. This is very typical on small switchers. I've left out a couple of components that are not necessary for this discussion.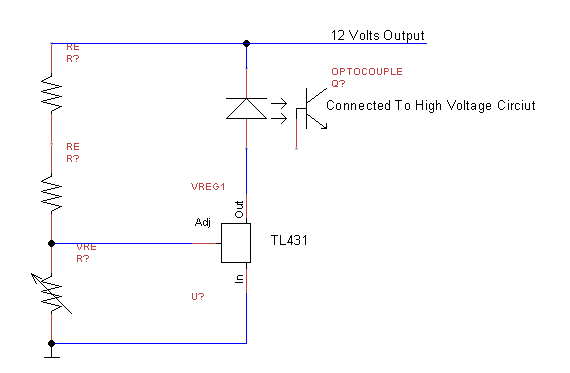 So by adding this circiut to the low voltage output you now have a current regulated power supply.





The transistor turns on with about a little more than a .6 volt drop across R1. It is .25 ohms so that comes out to 2.5 amps. It is a bit wasteful, the resistor is going to dissipate some 1.5 watts. If you are running 5 or more chips I would look at doing them in series and high voltage. Or using an op amp and a voltage drop of some tens of millivolts.

The LED chips operate at about 9 volts at this current. More than enough for me, the lights are as bright as I've seen them The last set had a rather short life time as I let the supply run full out. Here is the board:





And here they are in service, the little middle one: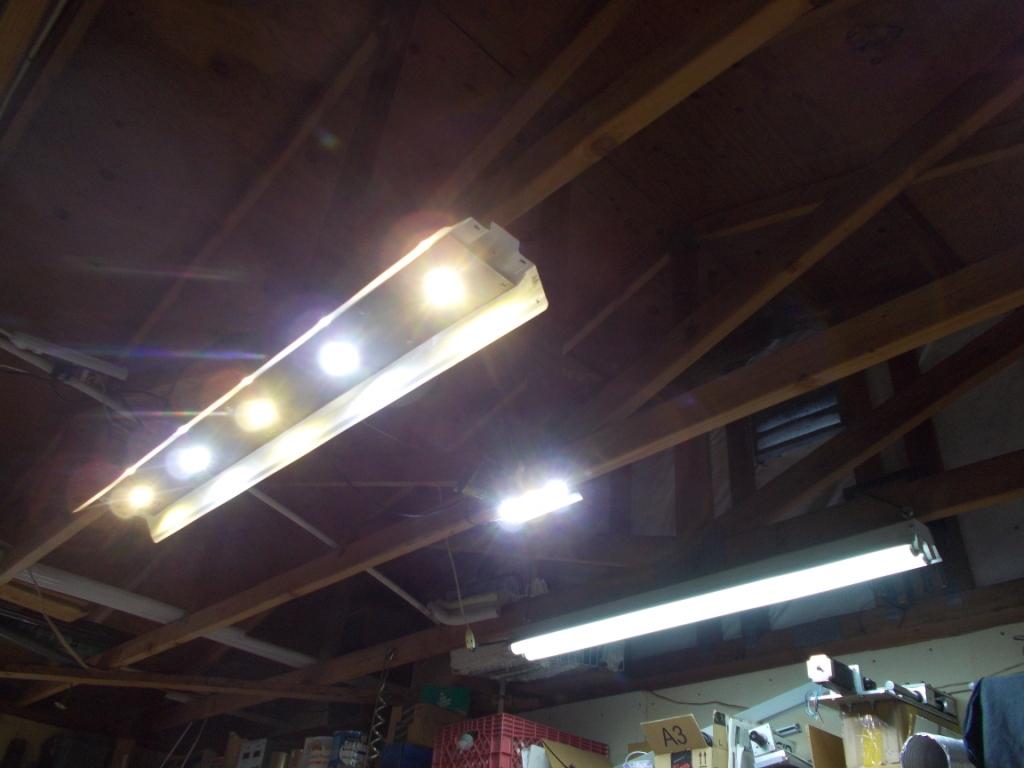 I'm phasing the fluorescents out of the shop.....

Thanks, Dan.
Copyright © 1996 - 2011,
Highlands Electronics
All Rights Reserved.

Page created: 16 jun 16 rev: 16 jun 16
http://www.lakeweb.net/abbie/abbie_fan.html