Using some plastic tubing, a thin Bic pen for instance, cut four quarter inch long spacers. (Another bad pic.)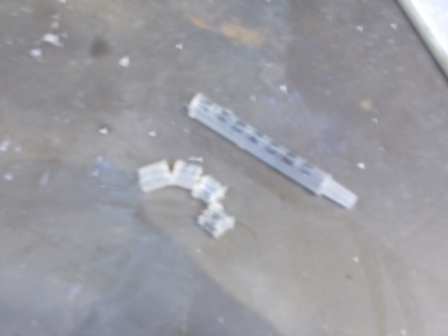 Put those spacers on the screws where the springs were, then run them up to pull your new led holder down with the all the pieces stacked like you would expect to. Smooth side must be up, the nuts are not threaded to work from the smooth side.
As you can see, I took this a bit further and tigged the power supply heat-sink and a mounting bracket to the heat-sink to make a compact package. I've seen where they vend a separate power supply for the fan. What a bulky mess. By dropping from the LED power supply to run the fan using a 7812 regulator, I've eliminated that extra power supply. It only costs ~3 watts, works for me. The wiring on the right is where I've mounted the fan's voltage regulator.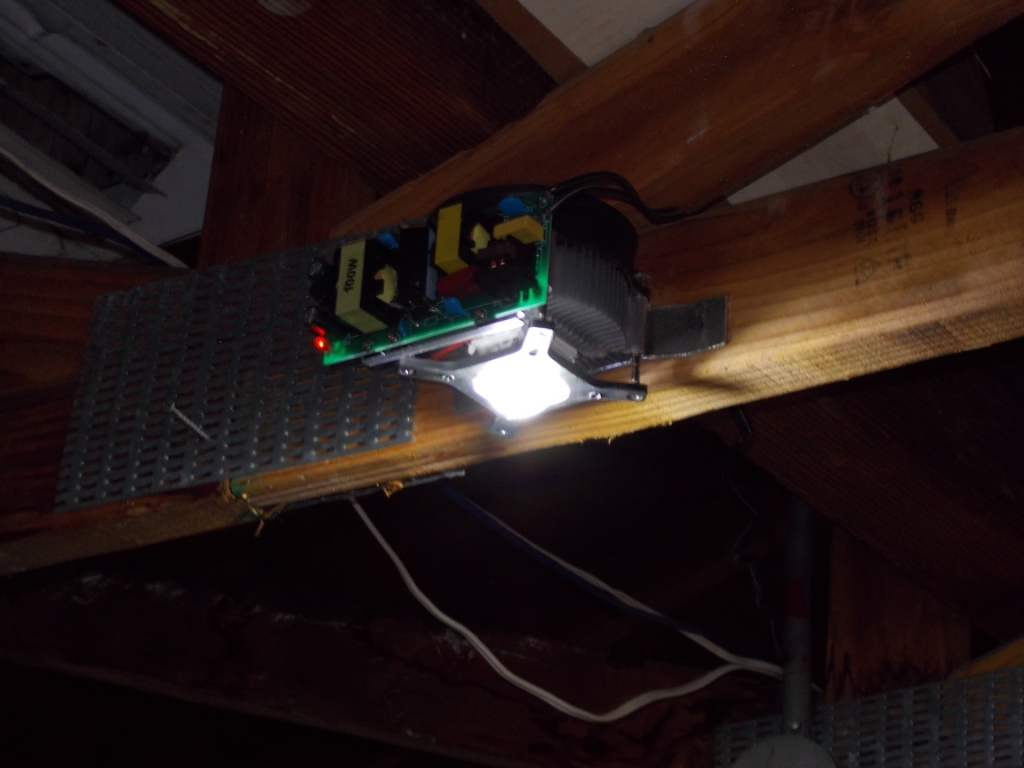 It is ok. With an eight foot ceiling you don't get a lot of coverage with this lens. But these are for my son's shop and he has 12 foot high rafters.
This was the first version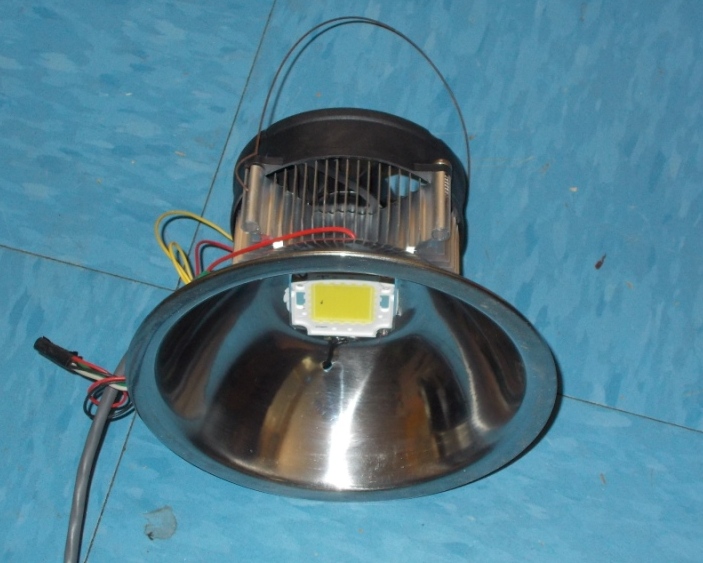 The pattern is much like an operating room light.
So if anything, I hope that helps with those who may have bought the 'cheap' version of the heat-sink and fan. Also, you should check your vendors LED product. As I understand it, some of these chips are whacked as far as matching the LEDs on the chip. Give the chip about a milli-amp and it should look like this: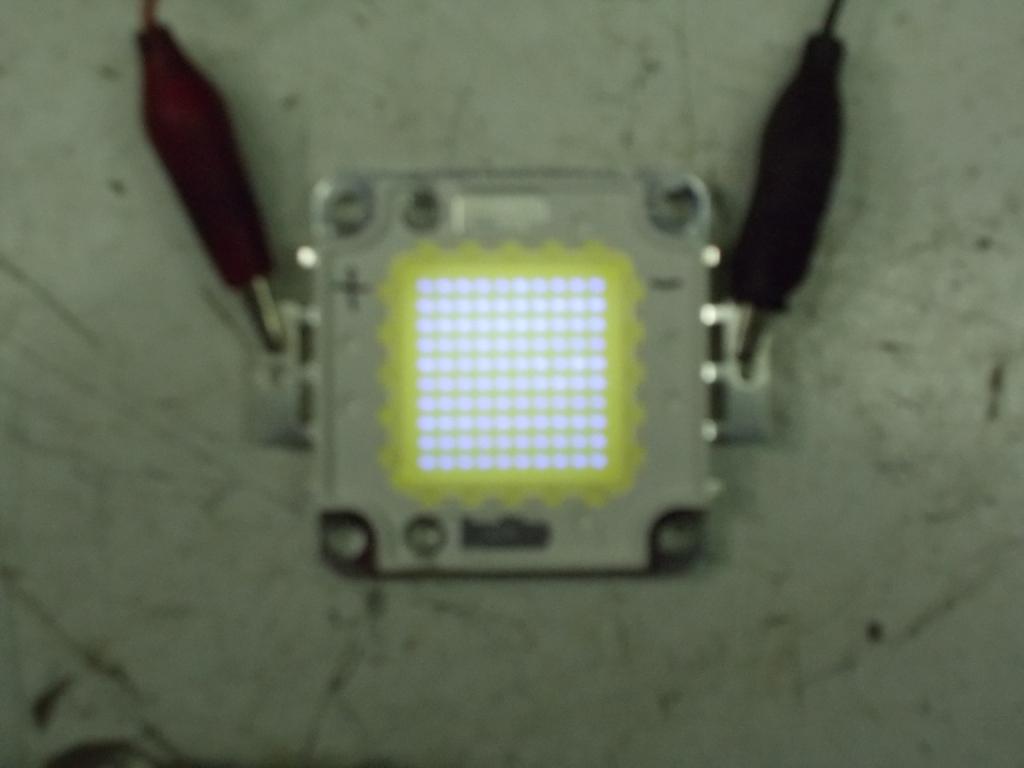 All the LEDs should light up evenly.